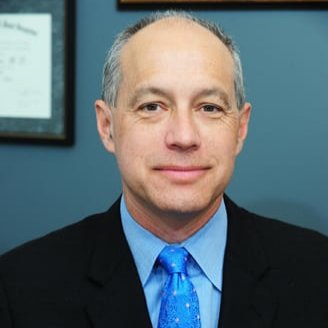 Gregory Nicholson, MD
Chicago, IL
Biography
Dr. Nicholson specializes in shoulder and elbow surgery, utilizing state-of-the-art arthroscopic and open surgical techniques to treat sports-related, traumatic, arthritic, and occupational conditions of the shoulder and elbow.
A graduate from Indiana University School of Medicine, Dr. Nicholson completed his internship and orthopedic residency at University Hospital of Cleveland and completed a fellowship in shoulder and elbow surgery at the New York Orthopaedic Hospital at Columbia-Presbyterian Medical Center in New York City.
Dr. Nicholson is involved in the design of an advanced shoulder replacement system. He is a consultant to differing orthopedic companies and has designed instruments and implants for shoulder and elbow surgery. He is the principal investigator for funded studies on rotator cuff repair augmentation, and shoulder arthroplasty.
He is Board Certified by the American Board of Orthopaedic Surgery and a Fellow of the American Academy of Orthopaedic Surgeons. He is a member of the American Shoulder and Elbow Surgeons, the American Orthopaedic Society for Sports Medicine, and the Association of Bone and Joint Surgeons.
Dr. Nicholson has been involved with taking care of professional baseball athletes since 1993; first with the Indianapolis Indians AAA team, and since 2004 as one of the team physicians for the Chicago White Sox. He also participates with his partners in the care of the Chicago Bulls. Dr. Nicholson has published multiple papers, book chapters, technique papers and videos on conditions and treatment for problems in the shoulder and elbow. He has been the editor for a DVD series on shoulder instability, textbook editor, and currently is the editor for the upcoming AAOS Orthopaedic Knowledge Update-4 for Shoulder and Elbow.
Dr. Gregory Nicholson was voted among the top 10-15% of Top Doctors in America® by U.S.News & World Report and Castle Connolly. The Top Doctors list is widely regarded as a high-quality reference guide to the medical profession.
View All Faculty